Personalised your program by sending us an enquiry...
"ATITHI DEVO BHAVAH'' being the main motto, Xperience Journey Pvt Ltd treats clients as their god and strictly follows their briefs while crafting a holiday package. Xperience Journey is well known for tailor-made tours where everything is included in the itinerary as per the client's preferences. The tailor-made program or a customized tour package includes accommodation, food, and guide services while the duration of the trip is decided by the client. Giving utmost importance to the client's choice regarding the destinations and sightseeing, Xperience Journey offers customized package deals to the tourists. At Xperience Journey we understand that every client is different and hence their destination choices, therefore we have included a long list of personalized vacations packages for guests covering all 7 continent destinations as follows:
Asia
India
Nepal
Cambodia
China
Bhutan
Indonesia
Malaysia
Maldives
Singapore
Japan
Sri Lanka
Thailand
Vietnam
Russia
Europe
France
Germany
Central Europe
Finland
Norway
Poland
Italy
Norway
Spain
Switzerland
United Kingdom
Western Europe
Lake Maggiore (Italy & Switzerland)
Sweden
The Netherlands
Portugal
Africa
South Africa
Mauritius
Kenya
North America
South America
Brazil

Had a very amazing journey with Xperience Journey Pvt Ltd . Our driver was Mr. Santosh, he was very kind and friendly in nature. Prices are also very reasonable. Thanks for making the trip a memorable one! Will surely recommend your services to my family and friends.
Mr. Sonu ji
Dehradun, India
We toured Bhutan Jan 2020 with Xperience Journey and had an awesome experience - they took care of everything especially since our group was quite diverse as I was travelling with my parents and my kids. The tour guide and chauffeur were very professional and the hotel selection was excellent. We look forward to engage them soon for our future holidays.
Mr. Pankaj Kothiyal
Srinagar, India
"Needless to say we are extremely satisfied with the results. Booking tour was the best investment I ever made. Nice work on your booking tour. Booking tour impressed."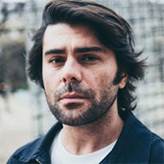 Awesome holiday because of the perfect arrangements by Xperience Journey. We fully enjoyed our holiday . The hotels were of a high quality, and we were amazed by the hospitality of Bhutanies. we strongly recommend Xperience Journey for your holidays.
Mr. Anshul Saini
Dehradun, India
The Unforgettable and mesmerizing trip to Chardham from Dehradun-to-Dehradun Design and Organised very well, those twelve days of yatra were fantastic. The execution, precise to the point. Ganga aarti and Darshan at all temple includes char-dham were excellent and much given then our expectations. well done Xperience Journey that delivers what it promises. Looking forward to more Tour with you.
Mr. Himansu Malik
Delhi, India
"This was an amazing trip! There were so many highlights... our outstanding, kind, patient, amazing leader Gustavo!! What an absolute saint. He was so organized and"

Melisa Joan H.
New York, USA
well organised and excellent arrangements for char dham yatra. Very divine darshan at each of the 4 dhams. Great care was taken of each and every yatris by Xperience Journey. Mr. Rupesh has anticipated every situation and made all the all the necessary arrangements to ensure that we successfully completed the yatra. An unforgettable experience.
Mr. Prem Balodi
Delhi, India
"Great job, I will definitely be ordering again! After using booking tour my business skyrocketed! Man, this thing is getting better and better as I learn more about it. "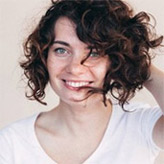 Cleveland A.
New York, USA
Best Tour operator in Dehradun Thanks for making our Trip Memorable Driver Mr. Kadam Was very professional and polite . We have enjoyed a lot and will surely love to use your travel services in Dehradun Again . Thanks & Regards Abhishek & Family
Mr. Abhishek Saini
Noida, India
Best travel agency in dehradun. We had amazing time in kerla. Well thanks to xperience journey for excellent program and execution. The qualities of their service is mind blowing and everything went on smoothly and the itinerary was flexible based on our preference. Hotels were top-notched, good hospitality too. We would really recommend xperience journey to our friends and family members . Regards Rahul joshi
Mr. Rahul Joshi
Durban, South Africa
Best tour operators in dehradun . Thank you Xperience Journey we had memorable trip to Kerla, Mr. Rajan was our driver cum guide were excellent and very polite, chosen hotels were excellent . Mr. Satish help a lot while we were on tour. thank you xperience journey pvt ltd for your excellent services we higly recommend this company and we will use their tour services again in future.
Mr. Sumit Singh
Chandigarh, India
I had availed the assistance of Xperience Journey for 12days tour of Rajasthan. I am completely satisfied with the services they provided. Xperience Journey exceeded beyond my expectations. Right from the beginning of my contacting to the end of the tour, their communication was outstanding. The hotels they chose were excellent. Overall, excellent value for the money! Thanks to Mr. Rupesh Kumar
Mr. Ajeet Pal
Banglore India
Xperience Journey LTD.,really gave us the best adventures experience by taking us to various places in the mountains. On 14th Jan they started our tour , those 7 days were life changing. They not only helped us explore the nature but also the spiritual life. The evening walk near the valley was really ashtonishing and the densed green forest was really mesmerizing. Shimla and Manali ,really left our jaw open by its beauty. The tour was very well planned, and we were taken care by the team. I sincerely appreciate and thank Mr. Rupesh Kumar(Jha) for all his dedication and commitment. Thank you.
Mr. Ravi
Nagpur, Maharashtra
We booked our Luxury chardham yatra in month of jan 2020 but unfortunately Pandemic came and we couldn't visit, however we wanted to cancel the yatra and happy to pay the cancellation charges of Xperience journey pvt ltd but Mr. Rupesh came with proposal that we can postponed our yatra untill the yatra open and if will not open in a year then company will refund full amount as Mr. Rupesh do not want their clients to be unhappy. Luckily Chardham Opened in month of Oct with SOP issued by MHA and Mr. Rupesh Put his whole effort to make us safe and comfortable journey, My mom do not worries about the covid she told me look i'm 58 and don't about next year and would love to visit this year anyhow so i consult with Mr. Rupesh he is very knowledgeable and with lot of precautions he made our trip i mean it was the best trip we ever had. Thanks to their entire team.
Mr. Vidyanand Ji
Mumbai, Maharashtra
Xperience Journey Pvt Ltd is recommend by my friend and My Father booked our trip to Haridwar, Rishikesh and Auli trip of Uttrakhand. Right from planning to execution, it was flawless of Mr. Rupesh sir helped us in planning the itinerary, understood our interests and requirements and explained everything in great detail, which I found wonderful. However Mr. Rupesh is very much passionate about giving the best experience to his customer.
Mr. Vivek
Mumbai, Maharashtra